Goodmans provides continuing professional development and legal education sessions as part of our Goodmans Presents program. These sessions are designed to help you meet the Law Society of Ontario's CPD requirements and to provide topical, informative and relevant insight and guidance.
Through Goodmans Presents, we deliver a variety of programming including webinars, seminars, meetings and roundtables on topics relevant to you and your business, featuring our lawyers as well as industry experts.
We would be pleased to help answer any questions you have concerning CPD requirements or our Goodmans Presents program. For more information, please reach out to Sareena Khatkur or our CPD team at: cpd@goodmans.ca
To access recordings accredited for EDI Professionalism, Professionalism and Substantive Hours, please visit our past session library below.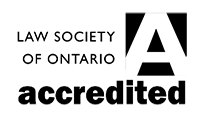 This organization has been approved as an Accredited Provider of Professionalism Content by the Law Society of Ontario.